Like cannabis, chocolate is known to offer medicinal benefits and is known to boost euphoria. Turns out the the cacao plant used to make chocolate provides more than just a rich, silky, delicious flavor. And thanks to progressive cannabis laws in many states, you can combine these two powerhouses.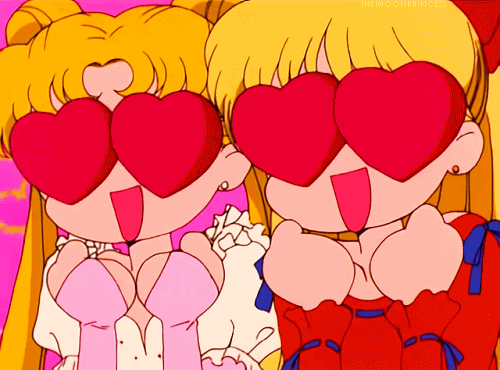 To celebrate World Chocolate Day — July 7 — we've listed a few of our favorite infused canna-cacao treats that elevate your taste buds and boost up wellness.
Buddha's Best crushes the game with the White Chocolate Macadamia Cookie. The white chocolate frosting instantly melts in your mouth to coat taste buds with the sweet and rich flavors of the cookie. The dense, Ghirardelli chocolate-frosted cookie contains the perfect frosting-to-cookie ratio with a sprinkle of Macadamia nuts. These cookies are potent, so be sure to know your dose before consuming.  Users with nut allergies should check the packaging before consuming.
Coda Signature of Colorado will make its way into the California market soon. This decadent box of truffles won best edible at the 2016 Colorado Cannabis Cup and maintains its reputation as one of the strongest, most luxurious edibles on the market. Each box comes with three handmade truffles, and Coda Signature uses artisan ingredients to craft these chocolate confections. Earl Grey is a crowd-pleasing favorite. The flavor of the tea steeped in milk chocolate balances the rich chocolate taste with a faint citrus burst. If slight citrus tones and soft lavender flavors don't tickle your fancy, take a bite of the burnt caramel truffle and taste the silky-but-spiked caramel essence topped with Maldon salt crystals. Still to heavy for your buds? Try juniper lemon, a white chocolate truffle lightly scented with juniper berries and zesty lemons.
Bhang bars are classic. If you're a seasoned consumer, chances are you've tried or heard of Bhang. With more than 25 years of chocolate-making experience, its artisan chocolate bars kill the competition. The award-winning Cookies and Cream Bhang bar is a classic white chocolate bar with crunchy chocolate cookie bits. Clocking in at 180 mg of THC, this hybrid heavy hitter smacks you in the face with its triple strength canna-chocolate fusion. Thankfully, our Bhangin' friends have split the bar up into 45 mg bites, so you can enjoy the perfect amount of chocolate at the appropriate dosage.
Kiva Confections' Terra Bites are insanely delicious! If the thought of chocolate-coated, caffeinated canna bites sounds a tad contradictory, Kiva will have you eating your words in no time. One bite of these 5 mg chocolate-covered espresso beans can easily become two, and maybe eventually 10 if you're not careful. You may be thinking "5 mg of THC? How much harm can that do?" Because edibles are difficult to dose, don't get carried away with that mindset. These bite-sized treats do not leave a weedy aftertaste, and have the capacity to unleash your inner social butterfly — as long as you don't go overboard.
For those who don't wish to get high, but want the benefits of chocolate and CBD, Flav packs its incredible Chocolate Toffee bars with 180 mg of CBD. Divided into 18-pieces, Flav's canna-chefs use cocoa butter, toffee pieces, and cannabis oil to keep the cannabinoids as potent as the flavors. Thanks to Flav's use of only CBD, this chocolate confection is the perfect non-psychoactive treat to ease symptoms of discomfort and relieve pain. Each product is lab-tested, so you know you are still getting the best of the best.
Another treat that won't get you high, Leif Goods' Peanut Butter and Jelly bars are branded inside and out, so you won't forget where your cacao came from. Leif Medicinals crafts organic and vegan-friendly treats then infuses each with CBD. The Peanut Butter and Jelly bars are made with 66 percent organic dark chocolate with peanut butter and strawberry powder. Each bite of this chocolate bar tastes like a chocolate-covered strawberry Uncrustable and contains a high ratio of CBD for a pain-free and pleasurable snacking experience.
Known for powerful edibles like the 1,000-mg Black Bar, Korova has dosed it down and made it easier for consumers to enjoy infused chocolate chip cookies without feeling too toasty. Korova Mini chocolate chip cookies are available in a 10-pack with 100 mg of THC total. Each cookie contains 10 mg of THC, smoothly blended into the cookie batter to mask the taste of weed. Like with any sweet treat, moderation is key. Don't overbake your cookies — or yourself.
Sensi Chew carries a line of infused chocolates designed to target specific issues, including lack of energy and insomnia. The Insomnia Plus formula contains 4 mg of melatonin, a supplement that helps regulate sleep patterns, along with a total of 100 mg of THC. Stop counting sheep and treat yourself to sweet solid zzz's with Sensi Chew Insomnia. These medicated chocolate caramel squares are divided into four 25 mg THC doses, but if you're still a novice when it comes to edibles, start off with half the recommended dosage and increase as needed.
Tell us how you're celebrating World Chocolate Day. What cacao-rich cannabis treats do you prefer to indulge in?