Rick Sanchez, of "Rick and Morty" fame, loves Szechuan sauce.
In the first episode of the third season of the adult-oriented, interdimensional cartoon, Rick goes into the depths of his own memory to try the since-discontinued sauce, then explains to his grandson Morty that their misadventures through space and time are driven by his desire for McDonald's "Mulan"-inspired dipping sauce. McDonald's even re-released the sauce after a publicity stunt to bring back a one-day run of the condiment turned into a public relations debacle, as chronicled by Polygon.com, after too many "Rick and Morty" fans clamored for the product.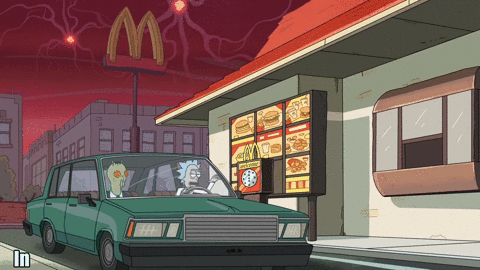 But significantly more satisfying than McDonalds' Szechuan dipping sauce is the Sezshwan dabbing sauce by Quality Resources.
Prone to igniting similar philosophical musings as the reality-warping series, the Sezshwan Sauce by Quality Resources also leaves its fans contemplating the meaning of life, existentialism, and the very construct of our own reality.
Appearance: A multidimensional extract with a celestial twinkle, the Sezshwan Sauce by Quality Resources is a proprietary blend of therapeutic terpenes and mood-altering cannabinoids. Orange, amber, and glistening like Antares in the evening sky, Sezshwan Sauce provides a constellation of solidified compounds.
Dab: Ripped from my low-temp e-nail, I now understand why so many have embraced the gritty sauce from Quality Resources. Delicious and potent, the cosmically motivating concentrate can instantaneously transport even the seasoned dabber to a parallel universe. Hit, held, and released after a few seconds, Sezshwan Sauce was a terpy treat for the head.
Flavor: Powered by its pine-infused aroma, QR's Sezshwan Sauce has the taste of Tangie and the punch of a potent OG.
The High: Mental therapy for those who "invent, transform, create, and destroy for a living," the high from Quality Resources' Sezshwan Sauce is a journey into the world of the pleasantly absurd. I was transported to a parallel universe where normalcy and boredom were simultaneously vanquished, and my new reality was altered to realize there was no time for monotony or pain.