Coloring isn't just for children. Simply walk through the gifts and cards section of any big-box retail store and you'll see coloring books specifically marketed to adults, some claiming to be a tool to manage anxiety. Adult coloring books have definitely become a popular and fun trend
There are many options for those interested in coloring. From the elaborate black-and-white lines that convey nature and mandalas to the more adult-themed ones that are downright hilarious.
Now's the time to embrace your inner artist because it's #NationalColoringBookDay! 🖌️🌈😊 #ColoringBookDay #coloringbook pic.twitter.com/NbvZ3eBBpo

— Macmillan Publishers (@MacmillanUSA) August 2, 2018
There are even coloring books for sneakerheads, and pretty much every other niche under the sun.
Why All The Craze for Adult Coloring Books?
For starters, they're really easy gifts. Especially if you have friends, family or co-workers who love art. I received a coloring book, "Secret Tokyo: Color Your Way to Calm," from a friend two years ago. Although I've only colored a handful of pages, just having it around has made a aesthetically pleasing coffee table or desk item.
It's also an inexpensive way to have "art." When I moved into my first apartment, Secret Tokyo became what adorned the very blank spaces of my walls. I didn't bother coloring in every space, but chose a statement color then ran the marker through each shape or person. The pages spruced up the apartment in a flash. And it's a piece of art of your own creation!
Also, it's an effective way to shut your brain off and allow yourself to be creative. Coloring books can be incredibly satisfying; particularly in times where you feel like you have no control at all, you can at least guide your hand through the lines of a paper and make it any hue you want.
Okay. But Does it Really Help Your Mental Health?
What makes our brains love coloring books so much? Is it nostalgia for the times of lunchables, swings, and monkey bars? Is it the mindfulness it takes to shut out the rest of the world and just focus on a piece of paper?
Studies have been conducted to support the use of adult coloring books. A study called Can Coloring Mandalas Reduce Anxiety? published in the Journal of American Art Therapy Association took a group of college undergraduates with anxiety and split them into three groups. One group was given a blank paper, the other a plaid print and the last a mandala, a spiritual symbol that represents the universe in Buddhism and Hinduism. Both papers with designs reduced anxiety, but the mandala was a bit more effective.
A replication of the same study by Renee van der Vennet and Susan Serice observed no difference between the blank and plaid pages, but the mandala group still displayed reduction of anxiety.
So what are the benefits, exactly?
Taking some time to color can is a good way check-in with your mind. If you're in a challenging season in life, it can be a way to increase self efficacy — a simple way to prove to yourself you can achieve the goals you set. This improves mood, and while you color, you're not trapped by notifications and screens. You're brought into the present, physical world.
Some therapeutic benefits I've noticed:
Improved mood

Enhanced mindfulness

Reduction of mental stress

Increased self efficacy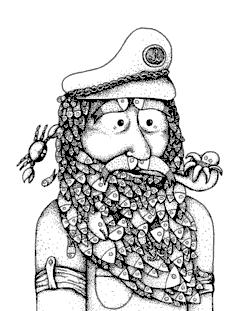 Among activities that embrace the physical, present world is smoking weed. I find doing both at the same time to be absolutely sublime. However, I sometimes lose depth perception and some hand-motor skill when really stoned (other times perception and motor skill increase — weed man!).
So here is a simple and elaborate coloring page designed exclusively for our Marijuana.com readers:
To color in this design, simply right click the image, select "Save Image As" and print the image. Design made by Marijuana.com/Allena Braithwaite
Enjoy!